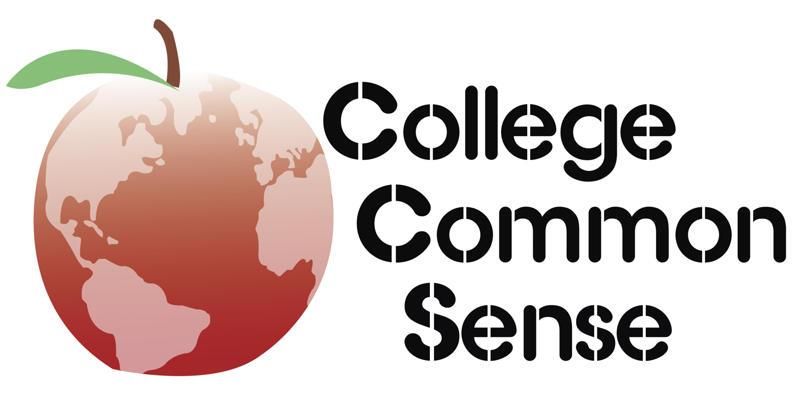 If you have a child in high school who is planning to go to university, you may want to know about College Common Sense. My Emma, who is in grade 11, and I were given the Going to College and Paying for it Online Video and Workbook for this review. This product is suitable for ages 6-18.
College Common Sense is a website that was created by Denise Ames, a financial aid counselor at a university in Texas. She has experience as a student, a parent, and, of course, as a professional who spends her time helping others find money for their studies and life while in university. Denise actually recommends starting the financial aid process for your children as young as age 6, as there are apparently scholarships available for that age. For the purpose of this review, I used the material with Emma only.
In the Going to College and Paying for it series, there were six online videos to watch. The titles include:
I - The Big Picture
II - How Financial Aid Works
III - All About The Free Money
IV - The System That Works
V - You In The Process
VI - Put It All Together
For each video, there are corresponding workbook pages in PDF file form to print out and look over while listening to the videos. It was suggested that I watch the videos first and then have my student watch them and go over the lessons or assignments. We started it this way but found that for our situation (only one computer) and time restraints, it was better for Emma and I to just watch together.
Each video is between 10 and 25 minutes long. There are approximately 34 pages to print, with a few additional ones, such as the The Campus Visit. You can spiral bind these pages, put them in a 3 ring binder or put them in a file folder, which is what we have done for now.
Here is an example of one of the pages Denise has provided in her materials. This one is the College Cost Worksheet:
We learned so much from Denise's experience and expertise. We found out about several resources we had never heard of, including College Navigator, where you can enter your zip code to find what higher learning institutions are close to your home or in your state. We learned new vocabulary, i.e. FAFSA, EFC and COA. We learned that there is an astounding number of scholarships out there (40 million!) and how to find the ones that would work for us. Denise has a very well-thought out and organized strategy for making a scholarship notebook. It would work for a high school student to organize his/her scholarship applications, and could carry over after university, if that student was then looking at either job applications or an additional degree. I like the practical aspect of the scholarship notebook very much.
For us personally, we are still seeking God's will for Emma's future. She has several interests, talents and desires. Maybe we have an odd perspective, but we do not necessarily believe that college is the one and only way to steer our children in their respective futures. We are certainly not opposed to them going to university and are excited to see what God has planned for them, but if He does not have university for them, either right after high school or at all, that is also fine with us. There are so many avenues that He could lead them down and we want to help guide and pray with and encourage our children to follow Him, no matter where that leads.
Emma has been in contact with two universities and we had actually planned to visit one during this review period, but it ended up being on a Saturday when Bob was scheduled to work. We had to cancel the campus visit due to having no one to care for my other children, but we will probably reschedule at some point. Emma is exploring schools even though we are not sure that is the route we will go immediately following high school. At this point, we are open to anything.
Having said that, if we believe our children, starting with Emma, are on a path that includes university, we will certainly make use of College Common Sense and all the resources that Denise has to offer. I appreciate all of her hard work in setting up the website and filming the videos. I learned a great deal and will recommend this to all my family and friends, homeschooling or not, who need help in finding financial aid for their children. It is a great resource!


Going to College and Paying for it DVD & Workbook:
$50 + $5 shipping and handling
Going to College and Paying for it
Online Video & Workbook:
$25 for 12-month log in access
Sign up for Denise's Free Lesson Plans.
Sign up for Denise's Free Monthly Newsletter.
Connect with Denise on Facebook and Twitter.

Disclaimer:
I received a free copy of this product through the Schoolhouse Review Crew in exchange for my honest review. I was not required to write a positive review nor was I compensated in any other way. All opinions I have expressed are my own or those of my family. I am disclosing this in accordance with the FTC Regulations.