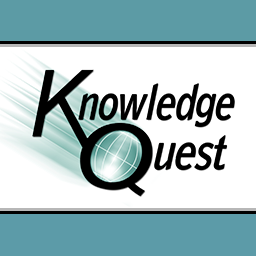 I was recently given the opportunity to review a product for Knowledge Quest, which is a family-owned business run by the Todd and Terri Johnson Family (see below).
Sacagawea (Brave Explorers Every Child Should Know) is a living book, which we love at our house, and is an "interactive historical novel". Since being back in the States, we have been focusing on American history and this was a perfect book to go along with our studies. Sacagawea is a beloved, but what I would call a mysterious character in American history, at least in my mind. This book gave a much clearer picture of her life, her struggles, her strengths and the role she played in the Lewis and Clark Expedition and the Corps of Discovery.
The story was easy to read and very interesting. We all looked forward to our reading time every day at lunch, when I read this aloud to all five of my children, ages 16 down to 6. One fascinating aspect of this ebook is that it included interactive links within the story. We could click on the links to learn more about the characters, the places, the animals, the foods, etc. which were mentioned. The story alone is worth reading, but the links added even more depth to our study of Sacagawea and the role she played in our nation's history.
You can buy the complete set of Sacagawea ebooks on Amazon for $4.97, or each ebook individually (prices range from $0.99 to $1.49). The complete 16 chapter book is worth more than the $4.97, in my opinion, so I consider that a bargain.