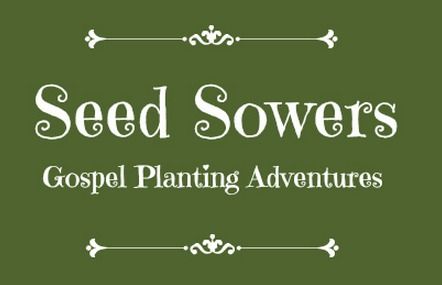 I love reading other people's stories, especially stories of people who have made sacrifices on behalf of their belief in Jesus Christ and who have experienced Him in supernatural ways. I grew up reading missionary stories and have always been inspired and challenged by their lives. I was recently given the opportunity to review
Seed Sowers: Gospel-Planting Adventures, by my fellow TOS Crewmate, Gwen Toliver, and I couldn't wait to read it. Seed Sowers is filled with chapter after chapter of brave missionaries who have worked with Wycliffe Bible Translators. Many of the individuals who are highlighted in these chapters are still living. These are recent stories.
Just check out these arresting chapter titles:
1. Don't Lose Your Head!
2. Rough Trail from Pomabamba
3. Dirty Shorts, A Wildcat, and the Lady Named Dorothy
4. When the Tall Lady Cried
5. It All Started With Dionisio
6. The Magician's Son
7. Never Give Up!
8. The Whistling Man
9. Call from the Jungle
10. First Contact
11. The Stolen Book
12. Believe the Bird
13. Two Christmas Miracles
14. Five Empty Vessels
15. Something Lost, Something Gained
16. Lost Contact
17. Fire at Corralito
18. The Bloody Arrow
19. Jungle Flight
20. Bridge Over the Kagua
21. The Incident
I have been reading this book aloud to my five children, ages 17 down to 6, during lunchtime. I will say that I could not even get through the Forward, which was written by Gracia Burnham (missionary to Philippians, where her husband was killed by militant Muslims), without shedding tears. And many more tears have been cried throughout the reading of these chapters. Why tears? I am deeply touched by sacrifice, by sorrow, by surrender, by stories. These stories are full of both challenges and victory. There are stories of healings and miracles and beautiful relationships.
There are also stories of death and of new life. Emma and I started crying at the first sentence in Chapter Fourteen, knowing the story very well, and couldn't pull ourselves together. Benjamin stepped in to do the reading aloud that day. I appreciate that Gwen shared this story from the perspective of Don and Helen Johnson, some of which had never been published prior to Seed Sowers. I knew the story of the five missionaries who were killed in Ecuador pretty well, but this chapter included some new information that I was not aware of, and it added greatly to the story.
In these informative, engaging stories, we are taken not only to Ecuador, but to Mexico, Brazil, Peru, Asia, Papua New Guinea, Indonesia and Columbia. We enjoyed reading about the adventures and the heartaches. The faith that these beautiful people placed in Jesus is truly an inspiration to all of us. The work and toil over the languages they were trying to learn was difficult but so worth it when Scripture was printed in those languages for the very first time.
After we read the chapter on Lynn Landweer's story, I said to my children, "I bet our friend B in Canada knows Dr. Landweer!" We had met B at the university where we were missionaries and knew that she had grown up in Papua New Guinea in a missionary family. Sure enough, Emma got in contact with B, who relayed that Dr. Landweer had indeed worked in their mission community and would have flown in B's father's helicopter or airplane. B's quote: "What a small world. She [Dr. Landweer] is quite a remarkable woman! Papua New Guinea always makes for good adventure stories!" What a fun, personal connection with this book.
We have a few more chapters to read and are eager to get to them!
This book
can be purchased at
Grace and Truth Books
for $12.50
.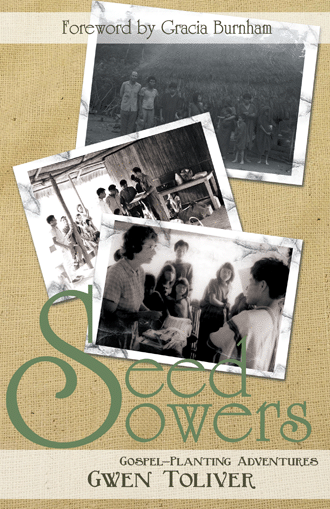 Gwen Toliver and her family currently serve at the Linguistics Center in Dallas, Texas.
You can read more about Gwen and life with her husband and their eight beautiful children at her blog, Tolivers to Texas.