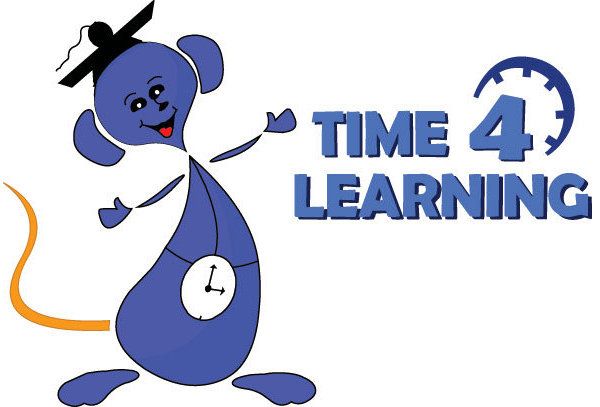 I received a six month subscription from
Time 4 Learning
in exchange for review.
Time 4 Learning
is an award-winning online educational program for homeschooling,
after-school learning or supplementary summer learning activities. Time 4 Learning offers Levels Pre-K through High School.
I am reviewing the grade 7 level with Austin. The subjects included are science, math, social studies, language arts and language arts extensions. After being a member for one month, the student also has access to the art program.
Here you can view the grade levels and their corresponding lessons.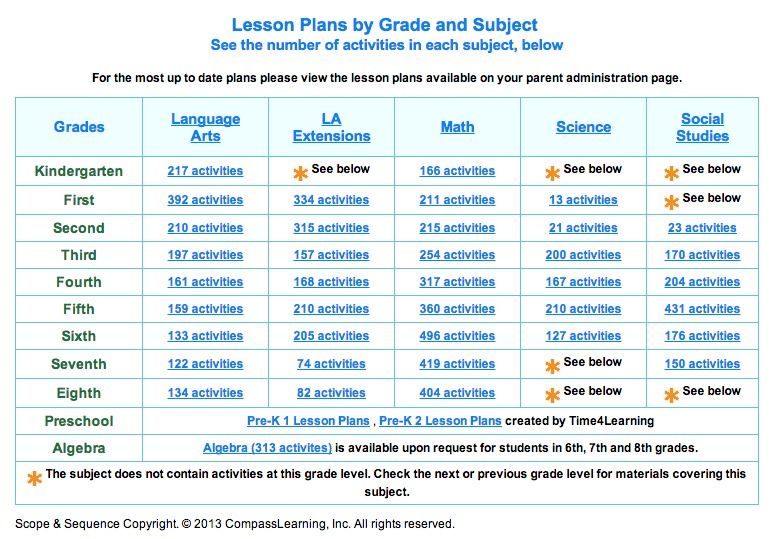 Here is the overview of grade 7 from the website:
Seventh grade is a year of highly visible progress in reading, writing and language arts. By the end of seventh grade language arts, students should:
Develop complex writing skills

Constructively critique their own and other's writing

Apply punctuation, grammar, and syntax skills

Recognize and apply grade appropriate vocabulary

Read with fluency, with focus on comprehension
Seventh grade is also a year of visible math skill development. By the end of seventh grade math, students should:
Have a solid understanding of algebraic principles

Be able to graph and solve linear equations

Understand and apply basic concepts of geometry

Be able to apply math to everyday activities
This is what a student's weekly activity planner looks like:
Here is the spelling list for grade 7:
It has been a little hard for us to be consistent with this since we started it in the summer when we normally take a break from school. Austin has been working on it, though, and now that we are back to our school schedule, this will be a daily assignment for him (even though he is now in grade 8).
At first Austin was unsure about this program because he thought it might be a little juvenile.
He has seen that, although it is animated, it is not too cartoon-ish or elementary for him. The lessons are interesting and engaging. The program is simple to use and clear in its directions. The program also works with the student by offering both the grade below and the grade ahead of their grade level. This means that if Austin finds a particular section in math too difficult, for instance, then he can choose the level below and work his way back up.
Here is an example of the LA Extensions Word Meanings section:
Most seventh grade LA Extension lessons include the reading passages WITHIN the curriculum. The only lessons for which you will need to obtain a book are in Chapter 3.
The required book that is not provided is:
Platero and I by Juan Rimon Jimenez. The other books covered in Time 4 Learning Grade 7 Language Arts are The Scarlet Pimpernel, Hush, The Wreckers and The Wright Brothers: Powered Flight. These titles are covered in excerpts within the lessons and it is not necessary to have the separate titles, but of course, I like the idea of having Austin read the books in their entirety.
To keep track of the student's progress there is a separate parent login section, which also includes an activity tracker to schedule the lessons for the student. There is also a parent forum, which I have not explored yet.
The pricing is as follows:
Grades Pre-K through 8: $19.95/month for first student; $14.95/month per additional student
High school: $30.00/month per student (includes 4 courses)
Try a demo today!
Connect with Time 4 Learning on Facebook, Twitter and Pinterest!
To read what other TOS Review Crew members thought about this program, click on the banner below: