As I shared on Friday, I was chosen to be a part of the Schoolhouse Review Crew. I will be periodically reviewing products in our homeschool and the first one is SchoolhouseTeachers.com! This fabulous treasure trove of resources is the creation of The Old Schoolhouse Magazine. I cannot believe the number of resources that are available on this site. It was actually a little overwhelming at first, but after I watched the info videos and clicked around a bit, I saw just how much of this material I can use in my weekly school plans.
SchoolhouseTeachers.com is for Grades Pre-K through High School. Perfect for my family, eh?! I found something for everyone. I thought the checklists could be very helpful in monthly planning and accountability. This site has everything you would need, whether it's an entire school year's worth of lessons or supplemental lessons to fill in some holes. Take a look at the sample lessons.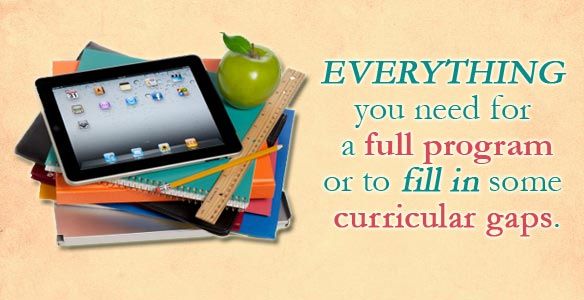 I focused mainly on the high school level, since my eldest is in Grade 11. We both read and worked through the Career Exploration unit. Emma has been seeking the Lord in what He has for her future and is interested in journalism and drama, so it was interesting to see the test results and analyses. They were a great confirmation to what God is already leading her to do. Cool! Emma said that if she had had no direction before taking the tests and working through the questions provided, that they would be very helpful in exploring different career options. It was also fun for me to take my own set of tests and see what the results were. I am apparently bent for social work, missions, research or teaching!

There is so much on this great site. I am thrilled to have it as a tool in my homeschooling! I plan to use it on a weekly basis. The cost to join is only $5.95 per month. There are reading lists, recipes, copy work pages, guitar lessons, French and Spanish lessons, hundreds of ebooks and SO much more. With the purchase of a one year membership, you get all five Schoolhouse Planners, which if purchased separately, would be $125. You can try SchoolhouseTeachers.com for one month for only $1! I highly recommend it.

{Disclaimer: I received a free copy of this product through the Schoolhouse Review Crew in exchange for my honest review. I was not required to write a positive review nor was I compensated in any other way. All opinions I have expressed are my own or those of my family. I am disclosing this in accordance with the FTC Regulations.}
http://schoolhousereviewcrew.com/786859