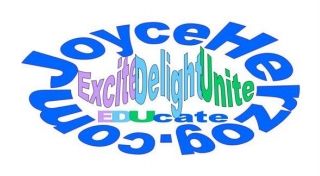 I was recently given the opportunity to review
Timeless Teaching Tips: How To Think Like A Teacher by Dr.
Joyce Herzog
.
Dr. Herzog taught
in public and private school settings for twenty-five years and has been an
author, speaker and consultant to homeschool parents for that amount of time, as well. I had heard her name for years but had, unfortunately, never read anything of hers or used her curriculum until now. I am so happy to know about her work and this book.
Included in Timeless Teaching Tips, are six main sections:
PRINCIPLES OF LEARNING
IT'S BEEN SAID
PRACTICAL HELPS
HOMESCHOOLING ISSUES
GEMS
SPIRITUAL CONSIDERATIONS
This book is packed full of advice, helpful hints, parenting points, homeschooling ideas and a great amount of encouragement. I wish I had read this book in the early years of parenting and/or at the beginning of my homeschool journey. Mrs. Herzog includes so many of the ideas other moms shared with me along the way, all in one compact book. Some of those gems include: read aloud every day (from womb to tomb); encourage mature language; relate learning to your child's delights; redeem the day; as well as many others.
She points out that we are created by God to learn. From the moment we are born we are learning and growing. Even in our mothering and teaching, we are learning each day, more about the world, our children, our own likes/dislikes or what we didn't learn in school or have forgotten along the way. When I sensed God calling us to bring Emma home from public school to become a "homeschool family" I balked at the idea. The weightiness of it was a little more than I wanted to take on, plus what in the world did I know about teaching? I had been a social work major (although, ironically, I started out my first year in university as an education major
).
If any moms are feeling that way right now, I want to recommend this book to you. The Holy Spirit is our Source, Teacher, Counselour, etc., and He also uses those who have gone before us to give us ideas and help us think through what is important in our parenting and teaching. I like that Joyce invites us to think about the simple things. We do not have to have some intense, complicated philosophy or expensive curriculum. I know many homeschool moms who be be thrilled to learn some of the frugal ideas included in this book, and I have benefited from her reminders.
Here are just a few of her ideas:
teaching with notebook journals

using graph paper to practice writing the alphabet, teach math, encourage creativity, etc.

using 3x5 index cards to aid in memorization

adopting a multilevel learning approach for every student to learn together using encyclopedias and library resources
In the "It's Been Said" section, Joyce includes a plethora of quotes from history that would make excellent copy work content. One example I enjoyed reading:
Our Saviour would love at no less rate than death; and from the supereminent height of glory, stooped and debased Himself to the sufferance of the extremest of indignities, and sunk himself to the bottom of abjectness, to exalt our condition to the contrary extreme.

Robert Boyle (1627-1691)

Irish Scientist, "Father of Modern Chemistry"
Timeless Teaching Tips:How to Think Like a Teacher
can be purchased
HERE
for $15. I recommend this books to old and new moms, alike!
To read more reviews on a variety of Joyce Herzog products, click on the banner below: