I think we can all agree, r
eading is a key to life,
probably the most important key. Having taught several of my children to read, I recognize this in a new way with one of my children (the only one out of five) who has struggled to read in the past few years. It's been a new and puzzling part of our homeschool journey. When I was given the opportunity to review
Reading Kingdom
this summer, I wanted to give it a shot. It's a very different approach to reading, without the usual phonics method, and I think it will end up being a God-send. This program is designed for ages 4-10.
From the website:
Current reading education typically teaches a phonics approach, a whole language approach, or a combination of the two. But the simple fact is that the vast majority of words in the English language cannot be sounded out. This is true even in a classic phonics book such as Dr. Seuss' "The Cat in the Hat" which begins with:
The

sun did not

shine.

It

was too

wet

to play.
So we

sat in

the house all that cold, cold

wet

day.
In this text only 8 of 23 words (the bolded words) can be sounded out. The other 15 (or 65% of the total) cannot. In order to overcome the problems inherent in sounding out, phonics relies on children memorizing almost 600 rules, such as the "silent e" rule, the double vowel rule, the consonant combination rule and on and on. Remembering nearly 600 rules is impossible for a child - or even an adult for that matter. What's worse is that the rules themselves are riddled with exceptions. For better or worse, in English, irregularity is the rule. To put it simply, if phonics worked as advertised to teach a child to read it would be spelled "foniks".

Whole language has had even poorer results. It provides very little structure for learning and as a result, children are overwhelmed with unfamiliar words and sentence structures - and reading failure often ensues.

It's because of these problems with phonics and whole language that schools across the nation show only 30% of children reading at a "proficient" level, while a staggering 35%-40%, across all socio-economic backgrounds, are failing to master this crucial skill (Source: US Dept. of Education) and those who are succeeding are taking longer to learn than they need to.
Reading Kingdom was developed by Dr. Marion Blank,
a world renowned expert on literacy and the Director of the Light on Learning Institute at Columbia University. Dr. Blank's method of teaching reading is called "6-SIM" Six Skill Integrated Method, involving these elements:
My thoughts and experience:
When the child logs in to the program for the first time, they are given a skills assessment to help place them at the proper level. I primarily wanted this program for Ava (age 8), but have also had Maya (age 6) working through it at a slower speed. Once they are placed at the appropriate level, they can log in and work through the lessons at their own pace. This program is fantastic because it is one that does not rush through the teaching and lessons, like some others we have tried. It stresses mastery before moving on to the next lesson. Also, the student does not have to keep going over something they have already mastered, which keeps things fresh and interesting. Another thing that has been impressive is that this program teaches keyboarding right along with the reading lessons. I think this is such a brilliant "bonus" to such a unique and beneficial program. An additional aspect I like about this program is that I can keep up with where the girls are in their progress, either through weekly emails that are sent to my inbox or simply by logging in to our account.
Here are some screenshots of the program. As you can see, the graphics are colourful and engaging, yet not too flashy or busy.
In the first one, the student is given the word "dog" and asked to click on the letters in the right sequence.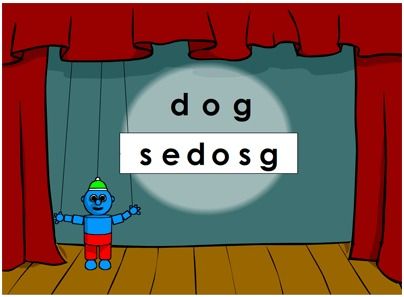 In the next shot, the student is working on their keyboarding skills, as well as sequencing.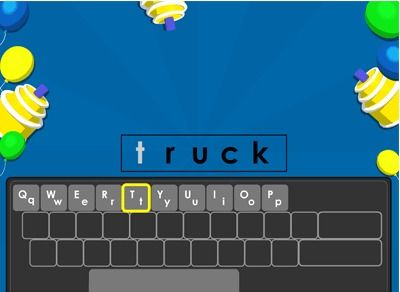 Later on in the program, the student is asked to complete sentences.
I am very happy with this program, and
since we received a one-year subscription for this review, I
look forward to continuing it in our new school year. Ava has been improving in her reading skills, and I am eager to see how that improvement grows as we carry on in our learning with
Reading Kingdom
!
The best way to find out if Reading Kingdom is right for your child is to sign up for the FREE 30 day trial. S

ubscriptions to Reading Kingdom are $19.99/month (with no monthly minimum), or $199.99 per year (20% off). Additional children in your account get 50% off ($9.99/month or $99.99/year).

You can cancel your subscriptions at any time

. They also offer a

scholarship program for those who truly cannot afford to pay.
I am also looking forward to reading Dr. Blank's book The Reading Remedy!
To read other TOS reviews on Reading Kingdom, click the banner below: