I was so happy to have the opportunity to review French Essentials with the TOS Review Crew team recently. I specifically wanted this program for Emma, who studied French in Canada for a number of years but has put it aside for the last two or three years. I received one full access online program, which is everything that French Essentials offers (a retail value of $149.95). There are four modules, so far, with Module 5 on the way. Additional modules will eventually be added, with 10 all together.
Completing modules 1-10 would be the equivalent of 2 years of high school
French.
From the website:
French Essentials is a complete, downloadable French curriculum with online features that include

culture, fun exercises, lesson tests

and more.
Designed by experienced French teachers specifically for home learners, it is clear and easy to use and does not require previous knowledge of French. The well designed lessons teach French in an easy to follow, gradual, step-by-step method with video and audio instruction that allows students to interact with the language in a fun and engaging way.
Our experience:
Emma has been studying the lessons and is including her 8 year old sister, who also wants to learn French. They have been going a little more slowly for Ava, since she is new to the language and Emma wants her to have a solid foundation. The PDF files are great because they have the sound files embedded right into them and this makes the lessons easy to use. There is a combination of downloadable files and online lessons. They start with reading through the lesson, which includes listening to the audio, then to video, where they are given the opportunity to watch, listen, speak/repeat. Then they are able to practice writing the words and phrases they are learning by utilizing the worksheet pages. The combination of the methods used in French Essentials target the four language acquisition skills and work well for all learning styles.
Here is the first screen you see once you log in to the program:

Here is what it looks like when you need to choose your Module: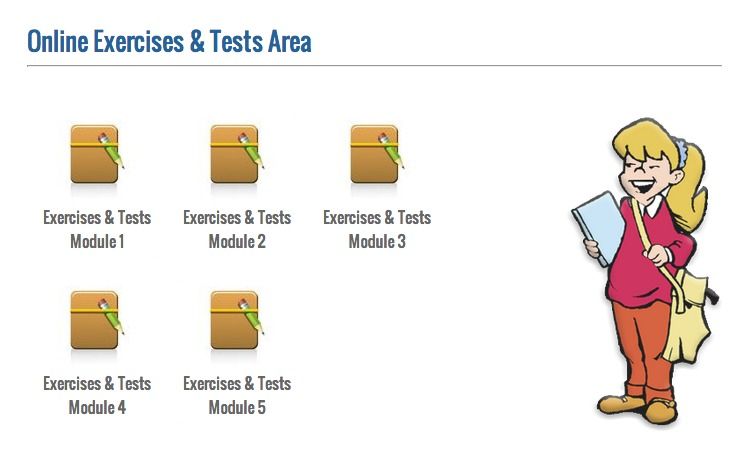 Here is an example of

M. Legentil asking "

Ça va?" (How are you?):
One area of the lessons contains a
Savais-tu! section which means "French culture". This is such a neat bonus to the lessons!
Conclusion:
We had a little trouble with downloading part of the files at the beginning, but once we worked the kinks out, there have been no problems since. Emma is enjoying this program and is happy to be hearing and speaking French once again. Ava is learning, although Emma and I both agree that it is a little advanced for her. We are taking it slower with her and letting Emma move on ahead at a faster pace. Emma is not just learning French to check off a box on her high school requirements list. She truly appreciates the value of learning and knowing another language. She is aware that learning the French language will be a wonderful asset to have wherever God takes her in this world. I have been impressed that the girls can easily use this program and are learning together, while on different levels. I appreciate that it was written by French teachers and speakers who are also parents (and who happen to live in Quebec City - one of my favourite cities in North America!). We would highly recommend this program to anyone wishing to add the beautiful French language to their home education studies.
Pricing:
Modules One through Five (6-10 will be added later), $69.95 each
Full 1-Year access, includes all modules, $149.95 (over 57% savings)
Click HERE to view Sample Lessons.
Click on the banner below to read what other TOS Review Crew families thought about French Essentials.